BDSM Pictures
Last modified on January 23, 2016

This page contains pictures I've taken, collected, and stolen over the years.
Feel free to send me an email with comments, suggestions, complaints, or questions.
---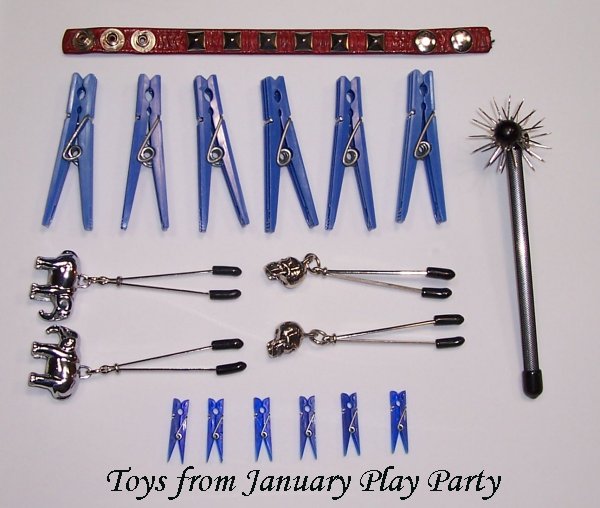 TOYS

Dragon Tongue Whips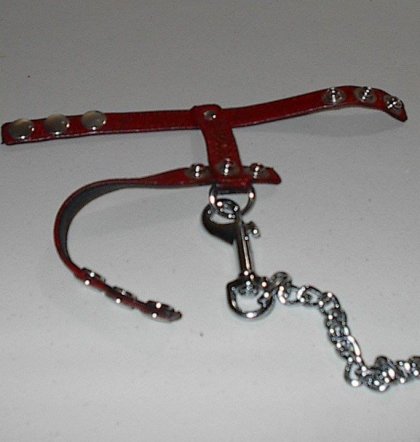 Cock Harness and Leash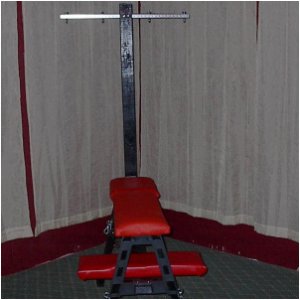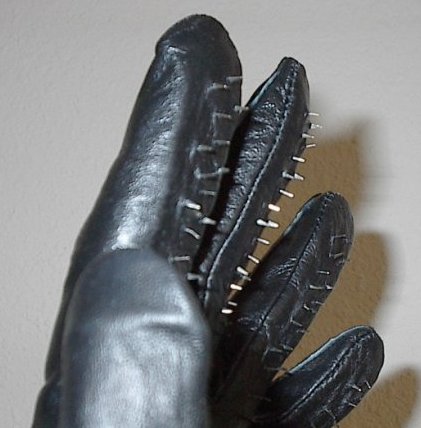 Vampire Glove

Talons...can be used with a violet wand.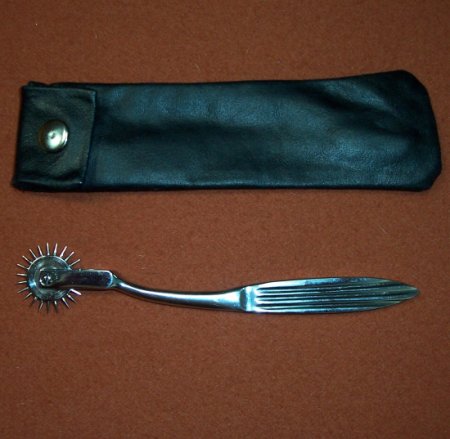 Pinwheel...can be used with a violet wand too.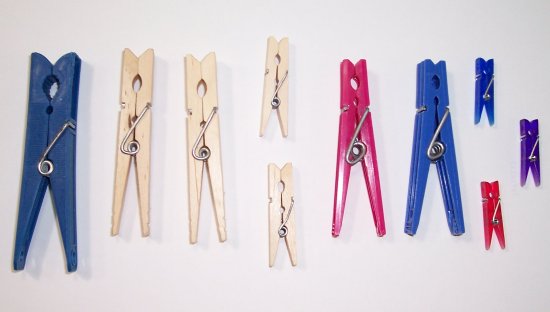 Cloths pins, but where you put them counts. The smallest plastic ones hurt the most, have a real bite.
Remember taking them off hurts more than putting them on. Surprise that newbie!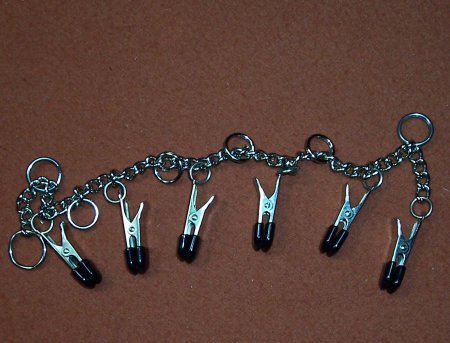 This is a zipper made from a small chain and 6 nipples clamps.
Put all six on the bottom, leave them for a while, then pull them all off in one movement!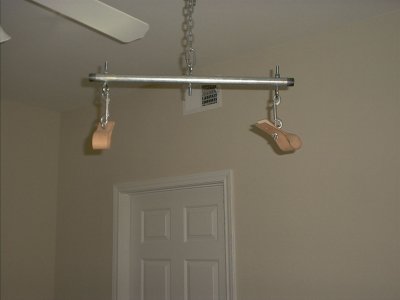 A simple restraint device made with stuff from Home Depot and Tandy Leather.
Put it up, take it down, no one is the wiser. Can also be used in a bar or club.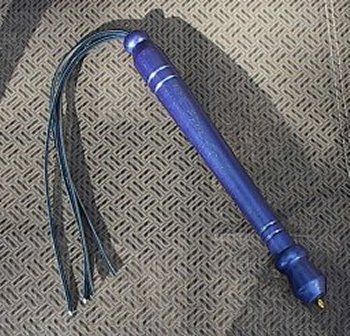 A MaryKay whip,a style of whip I make.
First used at Mary Kay sales parties.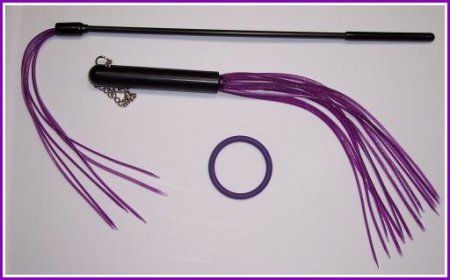 Thin PVC whips.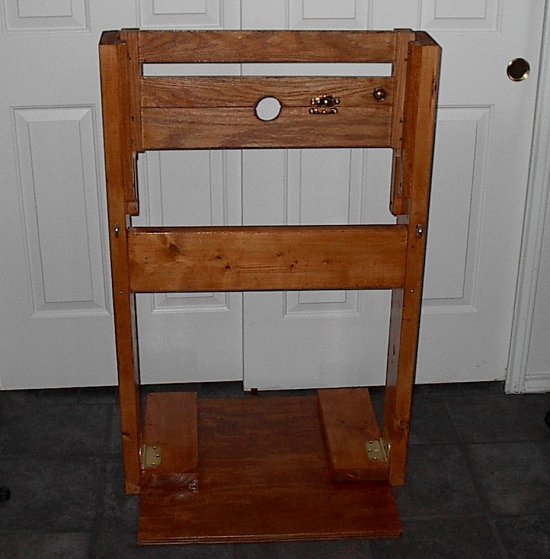 A cocstock made at the request of a GWNN member
and used at parties in Austin among other places.
---